Quick Release Mooring Hooks
Quick Release Mooring Hooks
In case of an emergency, Quick Release Mooring Hooks can disconnect the tanker's mooring lines with minimal effort, even under full load conditions.
This will limit the damage to the jetty and the environment. Resetting the mooring hook to the operative status requires just one simple action. The standard versions of the Quick Release Mooring Hooks are able to safely handle workloads from 40 up to 200 metric tons and the units can be supplied as single, double, triple, quadruple or sextuple hook configurations. They are able to operate within 180° horizontally and 45° vertically. 
Resetting the mooring hook to the operative status requires just one simple action, even at full Safe Working Load. All Quick Release Mooring Hooks are individually tested at 150% of the Safe Working Load, are low on total costs of ownership and have a long proven durability.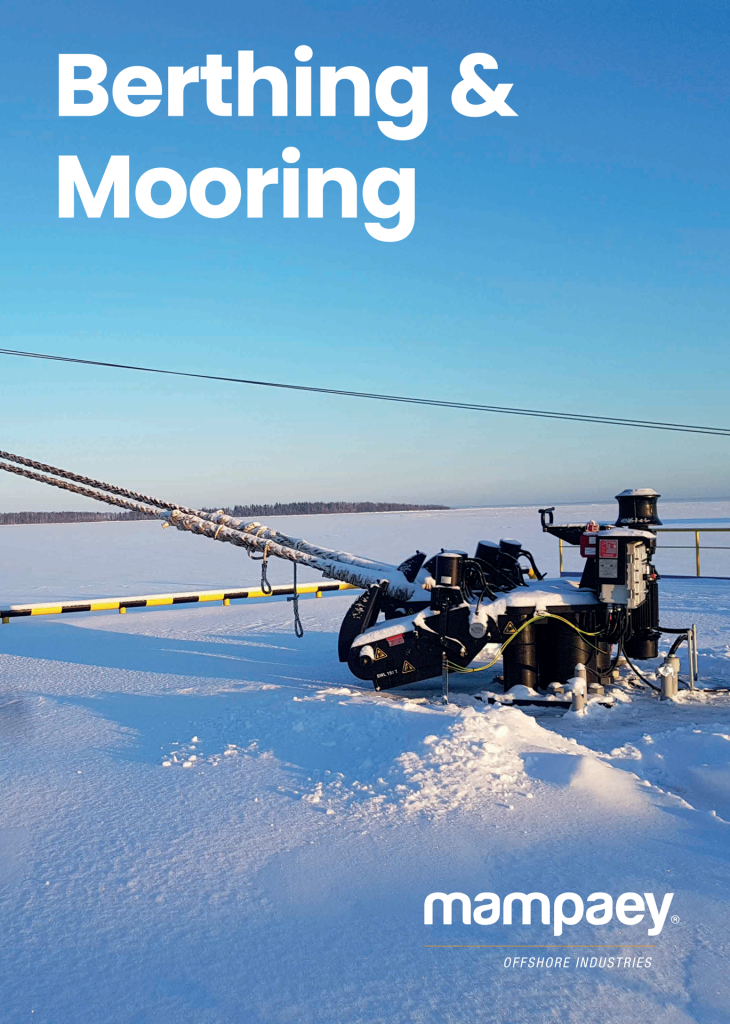 Read more about Berthing & Mooring in our brochure.
Optional features for the Quick Release Mooring Hook:
Integral capstans
Remote control system
Mooring load monitoring system
Electrical insulation
Dust protection covers
Anti-rope slip devices (keepers)
Special coatings
Special low temperature executions
Customized designs
Sextuple Hook Assembly
Back to Back Assembly
Quick Release Mooring Pulley
Break-Off-Bolt Construction
Special Base-Plate for installation onto existing anchor-bolts.
Special Adapted Hooks for installation into existing assemblies.
Safe monitoring with Mooring Load Monitoring System (MLMS)
With the Mooring Load Monitoring System a close and constant watch on the forces on the mooring lines is kept. You can take immediate action in possible slack or overload situations. Load information is displayed in real time and alarms can be preset upon Safe Working Load requirements.
With the retrieved data the number of mooring lines required for safe mooring can be estimated. This information on is accessible through different portable devices such as PDA's and pagers.
Remote Control Systems (RCS)
In case of an emergency you can release the hooks from a distance by remote control. With the Remote Control System the hooks can be released individually or simultaneously. Open or closed hook indications can be transmitted to the remote control panel or displayed on iMoor application software. We offer two remote control systems:
Electric Remote Control System: The release mechanism of the mooring hook will be operated by an electric solenoid mounted on the hook.
Hydraulic Remote Control System: The release mechanism of the hook is operated by a hydraulic cylinder mounted on the hook. Hydraulic pressure is provided by a hydraulic power pack fitted on each mooring unit.
Both systems operate with a Remote Control Panel. There are several in- and outdoor configurations including pushbutton panels, virtual panels on computer screen and ATEX certified panels. These panels are explosion proof.
Mampaey benefit: we customize your product
Mampaey Offshore Industries is specialized in customizing the products to the costumer's demands. Mampaey also revamps and upgrades existing jetties. The products can be customized for Low Temperature Environments, Coal, Iron Ore Applications, etcetera.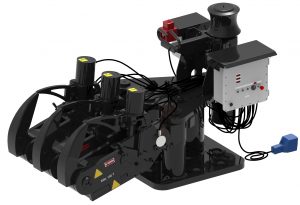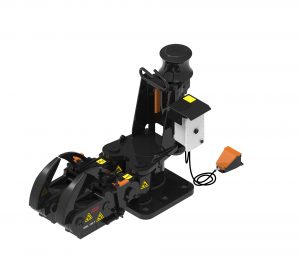 More information about our company, products or services?