The bunkering of environmental or cryogenic liquids and gases from ships requires a linked Emergency Shut Down (ESD) system to ensure a controlled shutdown of the transfer operation, in the case of a detected emergency.
Designed according the IMO requirements (IGF) and complying to the ISO20519. The iMSL® Small Scale solution is practical and has backward compatibility to the existing LNG and bunkering market. The iMSL® Small Scale has a 5 pin 'SIGTTO type' primary Electric link and a Pneumatic back-up link that are failsafe and independent as reasonable practical with independent connection points for Ship-to-Shore link.
Read more about towing in our
The iMSL® Small Scale offers a common main panel suitable for LNG fueled vessels and LNG Bunkers including Ship-to-Ship installations, this is complimented by selectable options of ship-side or jetty-side connection points. Mampaey Offshore Industries offers all types of industry standard connectors for ESD link including original Icore compatible 5 pin as defines in the SIGTTO guidelines.
5 pin type link (Icore compatible)
Supplier or receiver (ship or shore type installations)
Pendant option
Connector box for each bunker station (e.g. Port & Starboard)
Pneumatic control module with adjustable trip pressure settings with 1/2" MIL-C-51234 connectors. Connection assembly for each bunker station (e.g. Port & Starboard) Other links – Back up Different vendors and technical societies have commissioned studies into types of ESD link for Small Scale and bunkering of LNG. We have compatible solutions to the majority of alternative link type
Emergency shut-down shall be fail-safe and transmitted by an Electric or Pneumatic link.
For bunkering above 150 m3/h Mampaey Offshore Industries offers both links in accordance with ISO20519.
Robust 5 pin standard electrical umbilical plugs & sockets as of SIGTTO recommendations.
Maintains fundamental electrical isolation between Ship-to-Shore and Ship-to-Ship.
Ability to test the link for pre-berth checks operation.
Certified Intrinsically safe for use within Zone 1 Hazardous Areas.
Option 'Pendant' function for Manual Trip.
Maintain backward compatible to old and new installations from 1986 onwards.
Back-up link system, as independent as reasonably practical.
Simplest retrofit solution of any vendor, and the system can be self-installed and self-commissioned.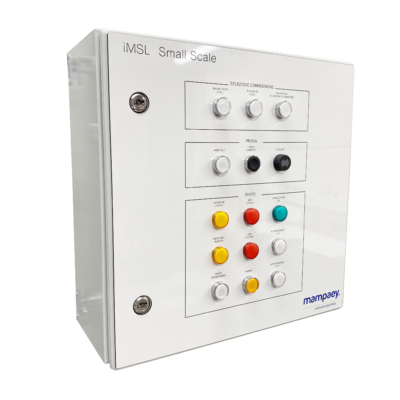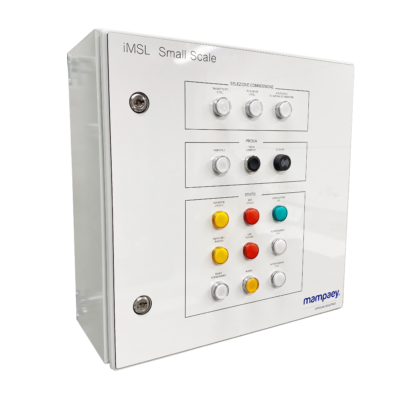 More information about our company, products or services?